Canon EOS EF lens focal reducer speed booster adapter to Sony NEX 5 6 7 FS700 FS100 VG20 EA50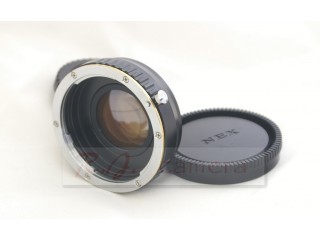 Product Code:
EF-NEX speed booster
Reward Points:
0
Availability:
In Stock
Price: $75.00
Ex Tax: $75.00
new version Focal reducer/Speed booster adapter
for/Canon EOS (EF) lenses to Sony NEX mount 3 5 6 7 camera FS700 FS100 VG

All metal structure, with excellent opticals (4 elements/2 groups)

what it does:
reduce the focal length (by 0.72x wider)


Ex. 50mm lens on NEX with the adpater, eff. focal length is 50mm x 1.5(crop) x 0.72 = 54mm
effectively increases the maximum aperture of the lens by 1 stop


(in other words, under the same aperture, you can use faster shutter speed (by 1 stop).


and this new version is made to overcome the a)blue spot b)slight green tint issues in the old version
the edge fall-off is still to be expected though, this is by nature, not a design issue



  what it does not:

there is no electronic integration, no auto fucusing
Note:
this adapter is best used with EF lenses; EF-S lenses might incur vignetting;
Also, some EF-S lenses (like the new 15-85mm -- see pic. below, due to the rear end protruded plastics casing, it will collide with the optics inside the adapter)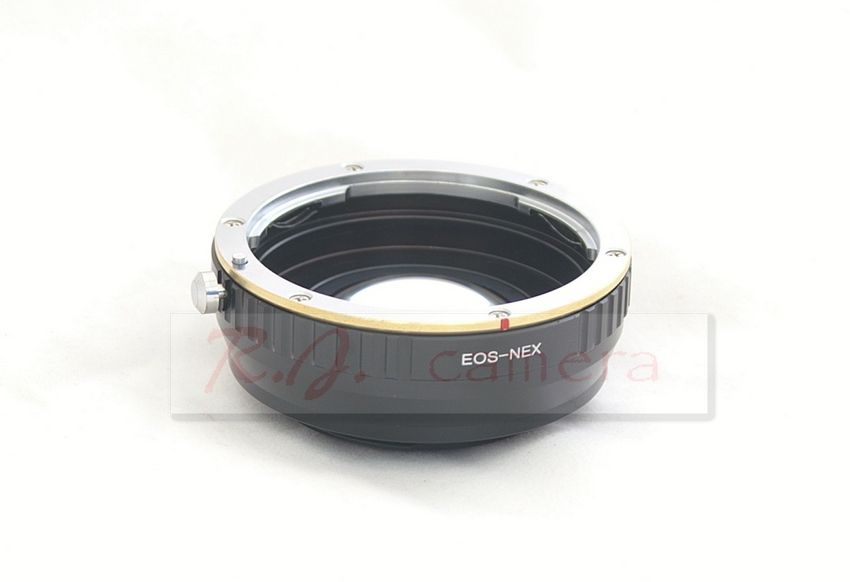 (note that if your lens has extended protrusion on the rear, please be careful, as it might get in the way with the opticals inside)
Write a review
Your Name:
Your Review:
Note: HTML is not translated!
Rating:
Bad
Good
Enter the code in the box below: